Cornwater Fine Art
Limited edition Signed Prints and Original Paintings for sale
Investment art by Lowry, David Shepherd, Russell Flint. limited edition signed prints and original paintings
---
Click on image for all work available
Limited edition signed prints and original Fine Art for the investor.
For prices and information 01623 799 309
d@art.info
30+ years knowledge of buying and selling fine original paintings
and limited edition signed prints by world acclaimed artists,
Sir William RussellFlint, David Shepherd, Lowry
,Mackenzie Thorpe.
We will endeavour to better any quote and give you the finest possible service.
Most signed, limited editions shown below are in stock,
although we usually have only one of each title.
Visit our Nottinghamshire studio (by Appointment).
Limited Edition Signed Prints and Original Paintings........bought and sold.
17TH Century Map of Nottinghamshire.. £495
Buying and Selling Limited Editions and Original Paintings for your pleasure and investment.
David Shepherd, wildlife art.
Russell Flint, watercolour paintings and drawings.
L.S.Lowry, British, industrial figurative contemporary art
Robert Lenckiewicz, figurative art
Gordon King, figurative watercolour art
Mackenzie Thorpe, Contemporary art
Beryl Cook Humorous art
and many leading British Artists.
Telephone:-England 01623 799 309
d@art.info

07974 371 255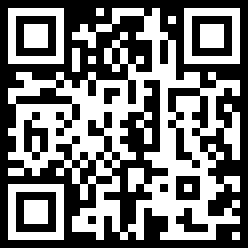 ---
Art
For art lovers, some of the most wonderful watercolours ever created are by the iconic watercolour artist Russell Flint. His love of the female form, and his use of charcoals,
along with the distinct shades in watercolours, created an array of fine art pieces, that were unique in their time, and still to this day are some of the most highly
sought after art works by those who collect and love art, in all its forms. The fact that many of his paintings were never replicated, and the fact that a great deal of his life's work was
distinct, and was criticized by critics, makes it some of the most highly desired pieces of art, and makes the form that he used one of the more unique styles.
Whether you have an original, or whether you purchase one of the limited pieces that are released, following his death, you can own a piece of history with one of the many
fine forms he created during his illustrious career. Even towards the later part of his career, and right up to his death, Flint was creating a number of fine paintings,
and watercolours; due to the fact that he did limited work closer to the time of his death, the later pieces in his career are the most sought out pieces, and are usually
the ones worth the most, even the reprints that are sold and recreated today.
It does not matter whether you loved or were a critic of his pieces, collectors know that some of his works are the most desired art forms, and because he was a member of
the watercolour and art societies, some of his work is very highly valued, especially if it is an original form of some of his paintings and designs that he created during
the long course of his career. Many art galleries and online sites that are dedicated to showing the artist's work, offer replicas and reprints of the most famous forms,
and newer items have been released after his death, in the reprinted form for those who do want to own some of his most famous art works and watercolours.
Flint is possibly the most illustrious watercolour painter that has ever created in this form, and his unique attraction to the female figure, and the distinct design
styles, angles, and colours that were used in his paintings, make his work very well revered, and it also makes some of his work something that is highly criticized by
those who did not appreciate his eye, or his style of painting. Regardless of which side of the coin you stand on, if you are looking for some of the most highly desired,
and some of the most unique art forms that have been painted, the works of Russell Flint are some of the pieces that many individuals look forward to buying and owning,
and possibly seeing new forms of art that have not previously been released, put out to the public for sale.

Depending on whether you choose to purchase some of his older art pieces, or some of the newer works that he has created, closer to the time of his death, the price at
which these watercolours are going to be sold will vary by piece. It is also going to depend on where you go to purchase, as to the price you are going to pay for the art
forms Flint has created. Due to the fact that he did create so many unique pieces of art, during his long career, there are several items and unique, distinct, design
forms, that collectors truly want to add to their collections. Whether you collect watercolours, or simply want the best art pieces in your collection, the works of
Flint are some of the most desired and sought out pieces, by those who are in the art world.

When selecting some of the works, you have to consider where to go and where to buy the art, to ensure you are getting a unique piece, rather than something that was recreated.
An online site that has been dedicated to Flint, www.russellflint.net, and sells original watercolours, signed prints and limited editions of the works he had developed
during the course of his career. As there are many controversial images in his arsenal of paintings, and as there is mixed feelings on where he took his inspiration from
(Spain or France), much of his most famous work is highly controversial, and many of the pieces are somewhat of a misnomer to many collectors in the art world.

It does not matter whether you loved or hated the older, and even some of the newer works that have been released, some of the most famous watercolours and art works in
the world of painting, were those created by Russell Flint. With so many pieces to collect, and with many works that are still being uncovered and the
online site dedicated to the artist, there is much anticipation for his art and works, and the many fine collector pieces that customers are willing to buy. For those
who have or are creating an art collection, it is more than likely that you either have seen, own, or have wanted to purchase, some of the works and art pieces that
were created by Flint during his exceptionally long career.

html Site map
URL list
xml Site map
Contact us
A watercolourist, whose work needs little introduction in the world of art is Sir William Russell Flint read https://www.russellflint.net.
We stock hundreds of this artist's signed limited edition prints and always a fine selection of his original watercolour paintings.
In the heart of Sir William Russell Flint country, deep in south west France, near to the beautiful towns of Brantome
and Perigueux is a House to let in France
click
Offering complete tranquility and relaxation.
For those who appreciate the wildlife of Africa, India and Britain, prints and paintings by David Shepherd can be viewed and purchased
here
The work of L.S. Lowry has become some of the most sought after in British history; his paintings and signed prints are achieving record prices in the artworld,
made even more collectable due to the rarity of the work and the relatively few signed limited edition prints that have been published. Click here to
view
Return to
www.art.info
© Solomon & Whitehead © David Shepherd