David Shepherd
Signed, limited edition print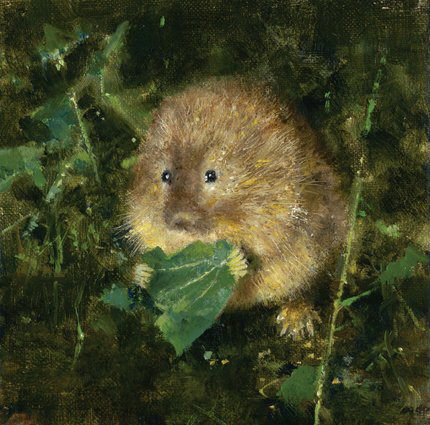 "The Water Vole"
Signed Limited Edition print
Published June 2006
Image Size:- 6" x 6"
Complete with french bound mount £125 including vat.
Mint condition
"So many of us must know this lovely animal from our childhood; it was of course Ratty in Kenneth Grahame's "The wind in the willows".
Now tragically, the water vole is one of this country's most endangered mammals"
administrator@davidshepherd.com

England 01623 799 309
or mobile 07974 371 255
© Solomon & Whitehead © David Shepherd

All major credit/debit cards accepted